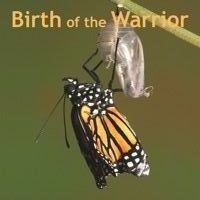 Birth of the Warrior: Shambhala Level II
About the Course
The point of Shambhala Training is to get out of the cocoon, which is the shyness and aggression in which we have wrapped ourselves… A Shambhala warrior is someone who is brave enough not to give in to the aggression and contradictions that exist in society…who is able to step out of the cocoon–that very comfortable cocoon that he or she is trying to sleep in.

—Chögyam Trungpa Rinpoche
Deepen your meditation practice, and continue along the path of the Shambhala teachings on warriorship, in this weekend retreat.
Birth of the Warrior: Shambhala Training Level II builds on the presentation of basic goodness in Shambhala Level I, and explores how habitual ways of thinking, known as "cocoon" in Shambhala, obscure the raw brilliance of ourselves and the world we live in.
You will learn a meditation practice that builds upon the mindfulness-awareness technique of Shambhala Training Level I, and explore real techniques for working with fear and habitual patterns of thought and behavior.
By opening to our own genuineness and tenderness, we begin to notice, and learn how to work with, our deep-seated habits and defenses. We begin seeing through obscurations of habitual patterns that we have created over time.
Included in the Retreat
Guided meditation instruction
Periods of both sitting and walking meditation
Talks by an experienced dharma teacher
Silent periods
Question & answer periods
Group discussions
Individual meetings with a trained Meditation Instructor
Connecting with people interested in meditation and discovering the brilliance of the world around them!
Birth of the Warrior is the second retreat in a progressive series of weekend retreats, meaning each weekend is a requirement for the following weekend.
About the Teacher

Holly Gayley is a scholar and translator of Buddhist literature in contemporary Tibet and Associate Professor in the Department of Religious Studies at the University of Colorado Boulder. Her research areas include gender and sexuality in Buddhist tantra, ethical reform in contemporary Tibet, and theorizing translation, both literary and cultural, in the transmission of Buddhist teachings to North America. Her most recent book is Inseparable Across Lifetimes: The Lives and Love Letters of Namtrul Rinpoche and Khandro Tāre Lhamo, and her new edited volume, Voices from Larung Gar: Shaping Tibetan Buddhism for the Twenty-First Century, is coming out in April 2021. For two decades, she has regularly led meditation workshops and retreats and serves as a senior teacher in the Shambhala tradition.
Register here:
https://shambhala.org/event/658258-birth-of-the-warrior-shambhala-level-ii-centre-and-group-participants/