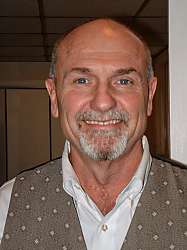 Shambhala Training Level 1: The Art of Being Human (online)
with Shastri Larry Higgins
"By simply being on the spot, your life can become workable and even wonderful."- Chögyam Trungpa Rinpoche
Shambhala Training is a secular path of spiritual training that develops fearlessness, confidence, openness and gentle action in the world. This action arises out of meditation practice and the study of Shambhala Warriorship.
Through the practice of meditation, we glimpse unconditional goodness as the ground of our existence. Opening to ourselves with gentleness and appreciation, we begin to see our potential as genuine and compassionate human beings.
The Art of Being Human: Shambhala Training Level 1 is suitable for those with little or no meditation practice, as well as practitioners who wish to integrate mindfulness practice with their daily lives. Engaging the mind, we glimpse the world's magic without conceptual filters, and begin to discover a basic goodness, which is always present.
The program will include: meditation instruction, teaching talks, private interviews with meditation instructors, group discussion, and lots of meditation practice.
If you have any questions about the program, please contact Colleen Roundhill.
Connection Information
We will meet online using Zoom. If you have never done this before, please try it out in advance.

The meeting URL and password will be sent automatically a week prior to the class if you have completed your registration by paying online. Please pay online when you register because we don't have an easy way to collect payment afterwards. If price is an obstacle for you, please inquire about our Generosity Policy.
Price for repeating students is $60. When registering you may enter this amount in the "generosity policy" field.
Shambhala Training is a graduated progressive series of weekend retreats. Attendance of this foundational weekend is a requirement for moving forward to future Shambhala Training weekends - each weekend is a strict requirement for one proceding:
Shambhala Training Level 2: Birth of the Warrior - Oct. 17 & 18 2020

Shambhala Training Level 3: Warrior in the World - Dec. 5 & 6 2020

Shambhala Training Level 4: Awakened Heart - Jan. 9 & 10 2021

Shambhala Training Level 5: Open Sky - Mar. 6 & 7 2021
Register on the Ausitn Shambhala website here: https://austin.shambhala.org/program-details/?id=457409