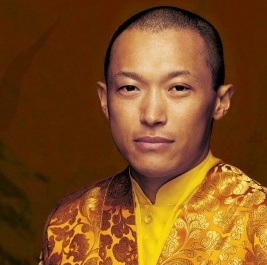 Ruling Your World
Join us for this book class that is so relevant to our challenging times
In Ruling Your World, Sakyong Mipham shares ancient secrets on how to take control of our lives and be successful while cultivating compassion for others and confidence in our own intelligence and goodness. The key to this well-being lies in the ancient strategies of the warrior kings and queens of Shambhala.
Most of us a living in a haze—sometimes helping others, sometimes helping our selves, sometimes happy, sometimes sad. We don't feel in control of our own lives.
These ancient teaching of Shambhala rulership show us that we all have the ability to rule our own world and live with confidence.
In a fresh and witty voice this book helps us all to realize our potential for power and control in a seemingly uncontrollable world.
Topic: RULING YOUR WORLD
Time: May 20, 2020 07:00 PM Central Time (US and Canada)
Every week on Wed, until Jul 1, 2020, 7 occurrence(s)
May 20, 2020 07:00 PM
May 27, 2020 07:00 PM
Jun 3, 2020 07:00 PM
Jun 10, 2020 07:00 PM
Jun 17, 2020 07:00 PM
Jun 24, 2020 07:00 PM
Jul 1, 2020 07:00 PM
https://us02web.zoom.us/j/86912029339
Meeting ID: 869 1202 9339